Different career fields require different skill sets. This goes particularly true with real estate. As a multi-faced industry, you need to possess bot
Different career fields require different skill sets. This goes particularly true with real estate. As a multi-faced industry, you need to possess both technical knowledge and people skills to be successful, including graph making.
You always have the option to use a graph maker but it won't be enough. When working as a real estate agent, you have to be familiar with the basics of graph making process.
Below are good reasons why:
It helps clients understand the market
Before a client actually buys a property, he'll do extensive research just to make sure he's making the right decision.
Unfortunately, not everyone can understand the trends in the local housing market. And even if you show them the numbers, they won't be able to digest them right away.
Using graphs can help clients understand noteworthy statistics, like home prices and recently closed deals. It can also help them get a better understanding of the different types of industries and businesses in a certain area.
Now, in translating real estate reports into graphs, you need to know how to make them appealing. It's not enough that you know how to make them. If you want to be effective, you need to know how to create them appealing.
You can add visual elements to your charts. Try to add big and bold images to your copy to make it stand out. 
If you are having a lot of trouble finding the right images, you can turn to online tools for help. Venngage, for example, has lots of stock photos and templates you can use.
It helps you present important data
As a real estate agent, you need to be familiar with the market's trends before you can explain them to potential customers. There's no way you can explain something if you don't know anything about it.
One way you can do that is to look at the most important trends and turn them into pictorial representations. As you go through the numbers and changes, you'll be able to determine their values and effects. 
Understanding trends is important for accuracy. You wouldn't want to share something that's incorrect or you're not sure of since that can only cause your clients to lose their trust in you. It may even lead to confusion.
It helps increase awareness
Compared with big chunks of paragraphs when doing reports, graphs are easier to share. In fact, there are tools that allow users to post tables and charts on social media and different websites.
By sharing them through that, you'll be able to help more people become aware of the recent spikes and drops in the real estate market. For example, you can share data about the recent price increase in a certain area by posting your report to a certain Facebook community. For your regular customers, you can share your data on your website to help them know which areas are great to look at for their next purchase.
It lets your show your skills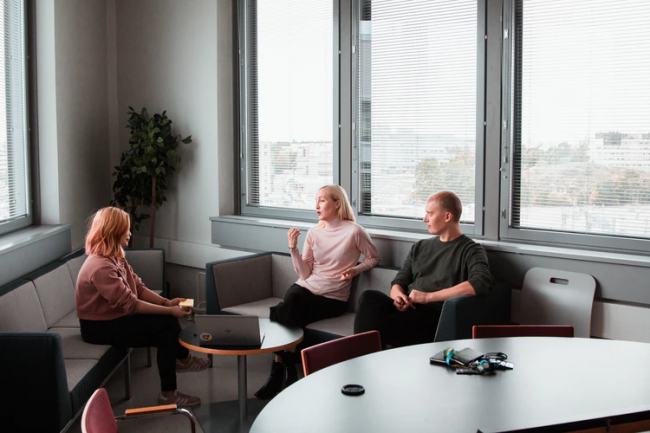 Not all real estate agents know how to present data visually. If you have this skill, there's a good chance that you won't just be impressing your clients but your colleagues, too.
If you're still learning, don't worry. There are a couple of things you can do to improve your graphing skills.
For one, you can work on making simple layouts first. Once you've mastered them, you can work on more complex diagrams.
It's also a good idea to master data analysis and data management skills first. To start, learn to plan, identify, modify, and create data collection instruments before doing data analysis and data visualization. 
Those things may sound like a lot of work but they are definitely helpful in perfecting the skill.
It helps manage your clients' expectations
Part of providing high-level services to your clients is educating them so they'll have realistic expectations.
For example, when you are listing a certain property for sale, a lot of brokers will just take the listing at the price their clients are thinking of selling it. They start making listings in several groups and real estate portals and hope to find a buyer in the process.
This isn't the best strategy. In managing your client's expectations about the price of his property, it's a good idea to show him a list of the properties recently sold in his area. 
Make him take a good look to see if there are similar properties and encourage him to view them from the perspective of the buyer. This should help you get your client to understand and get accurate pricing for his property.
If you fail to set up this process using visual data, you risk receiving a negative reputation for not being able to sell a house that's clearly way overpriced.
Stay Connect With us Get News 360