Mexico is turning out to be a perfect holiday destination for the people of Europe and other nations for its beautiful sunshine and a lot more things.
Mexico is turning out to be a perfect holiday destination for the people of Europe and other nations for its beautiful sunshine and a lot more things. This beautiful country is breathtakingly amazing when it comes to sandy beaches, scenery, rich cultural heritage, and much more. 
When in Mexico, you cannot miss visiting its World Heritage Sites- Aztec and Mayan as per UNESCO which will continue to be so for the coming generations too. Mayan has lots of places to visit and has some popular beach destinations too. Some of the places are- Guanajuato, Chichén Itzá, and Uxmal, Cancún, Puerto Vallarta, Playa del Carmen, etc. 
This flora and fauna-rich country has a very vibrant dance and music culture which is surely one of the best things to explore. To make sure that you enjoy yourself to your fullest
here are some of the top holiday destinations for you when in Mexico. Let's see what they have to offer you- 
Cancún and the Mayan Riviera: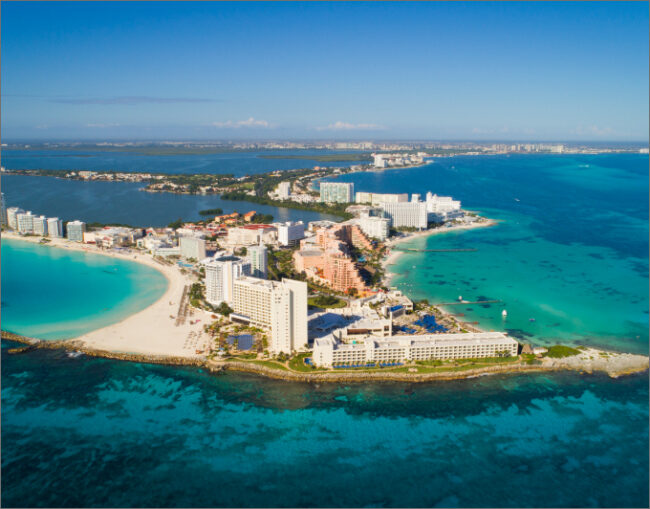 Along the coastline of the beautiful Gulf of Mexico is the resort area of Cancun, Cozumel Island, Playa del Carmen, etc (collectively known as Riviera Maya). Located along the eastern edge of the Yucatan Peninsula, it welcomes over 5 million visitors every year. This is the reason behind making such huge tourist revenue. Despite having such a huge crowd this place has everything for your enjoyment. From crystal clear water, and the best resorts to wide beaches you can enjoy every single bit of it. Not only one activity but you can enjoy a series of activities like- you can watch dolphins, go snorkeling among fishes and reefs, visit the world's largest underwater museum and scuba diving to see submerged underwater sculptures, etc.
Puerto Vallarta: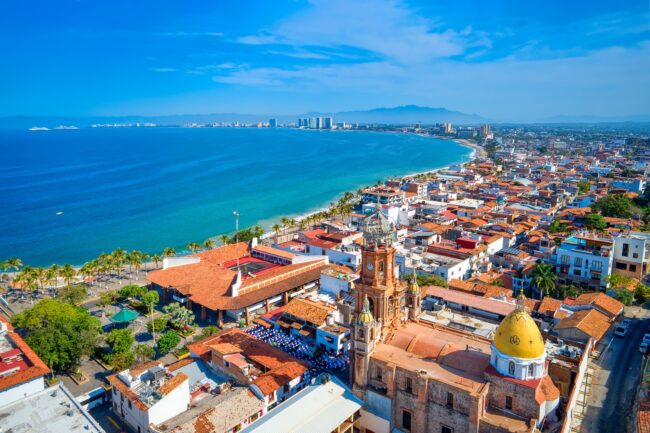 Another top destination for all the beach lovers out there, Puerto Vallarta first appeared to be a popular holiday destination by the people of North America in the year 1960s as a playground and since then it has become a popular summer holiday destination from the people all over the world. To preserve its authenticity, and beauty no developments have been done in some areas. This is the best place for people who love swimming as you will get a chance to swim with dolphins. Best for both the older as well the younger generation, visiting Puerto Vallarta offers many activities to do. You can go for paragliding, jet sinking, explore places which are especially famous for art and crafts or simply enjoy along the beachside. No doubt that this place has some amazing beaches to explore which you cannot miss at any cost. 
Los Cabo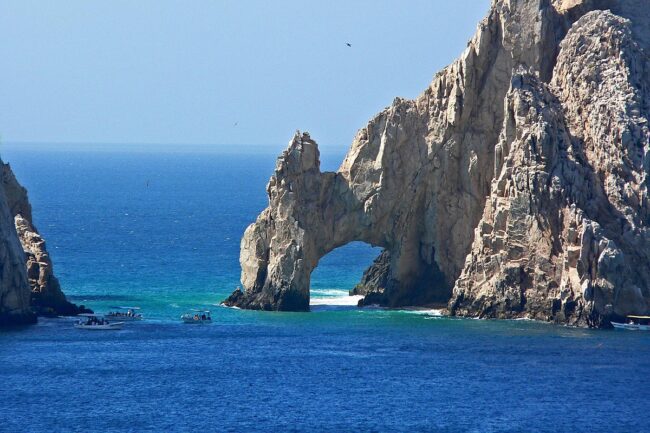 do you want to explore the beaches? If yes, then you need to visit this place once in your lifetime. Capital of marlin sport fishing in the entire world, Los Cabo has a big name when it comes to being a top holiday destination in the world and is popularly known for the supper fun activities they offer. You can watch the whales, go scuba diving or enjoy a party at the beautiful resort beaches.  San Jose and San Lucas are the two main towns of Los Cabos which is divided by a 20 miles highway which is popularly called "the corridor". Cabo San Jose is known for its quiet atmosphere and colonial architecture whereas Cabo San Lucas features expensive and luxury resorts, high-class restaurants, golf championships, parties, water sports like scuba diving, glass-bottom boat tour, snorkeling, parasailing, and much more. The natural beauty of Cabo San Lucas is a site of attraction for many tourists all around. You can also visit El Arco from where you can watch the sea lions or can watch Land's End. 
Puebla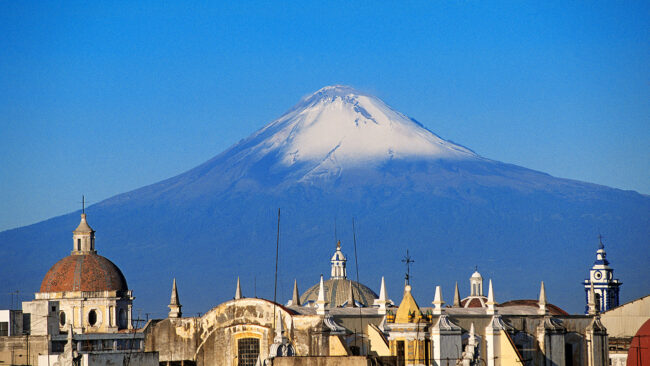 This fifth largest city in Mexico has a population of about 2 million and is said to be founded in the year 1531. The reason why it is popular is its location. Puebla is located between the Port of Veracruz and Mexico City. Not only this, Puebla owned the title of Gastronomic capital of Mexico and was perfectly paired with hungry travelers. If you are visiting Mexico then you must visit Puebla to try a Mexican dish called "mole poblano" which is said to be originated here. Puebla is known for its active volcano- Popocatepetl and for" Cathedral de Puebla "which is listed as the world's heritage site by UNESCO. 
Acapulco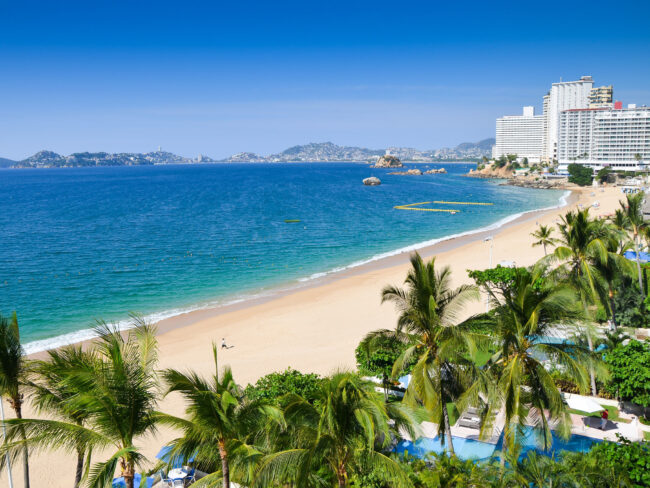 being the largest city in the state of Guerrero, Acapulco was once a popular holiday destination for all spring lovers. Situated on a semi-circular bay, this place is famous for having large beach resorts on one side and luxury high hotels on the other side. The beautiful beaches are the primary site of tourist attractions which are extremely clean and easy to locate. Some of the best beaches to visit are- Hornos, Icacos, Papagayo, Tamarindos (located in Las Costera), Langosta, Caleta and many more. Apart from being the favorite destination for all beach lovers, this place has to offer a lot more. You can go to visit the historical Fort of San Diego or can pay your visit to the historical museum to collect some knowledge about the past. Also, do not forget to visit the "House of Masks" which is a famous museum showcasing a huge collection of masks from all over the world. The city's main square is another top destination for all the tourists as it offers many dine-in cafes, talented street performers, and shopping malls and you also get a chance to be familiar with local cultures.  
Playa del Carmen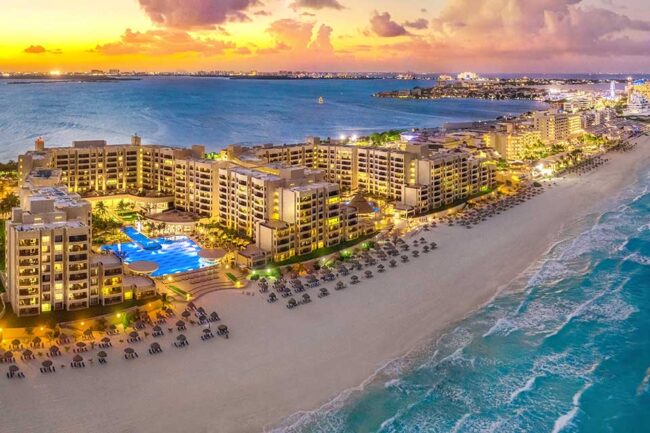 popularly known as Playa del Carmen is located in the state of Quintana Roo and is famous for its beautiful resorts. Earlier this place was said to be a European influenced fishing village but now has been completely transformed into a new town having beautiful resorts, beaches as well as good entertainment venues. Visiting Playa will take you to its quiet and beautiful world with extremely friendly locals. Since it is situated within the Riviera Maya, is reason why it is a frequent cruise stop destination and closer to the other popular destinations like- Xcaret Eco Park and Sian Kaan Biosphere Reserve. Visiting this place will give you a chance for scuba diving and snorkeling. Also, never miss the chance of visiting the Quinta Avenida which is a 20-block thoroughfare having boutiques, shops, bars, restaurants, hotels, and clubs. 
Merida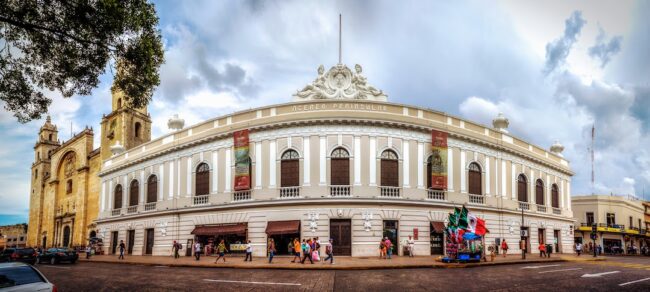 With white buildings all around, Merida is called the "white city" and is the capital of Yucatan State. Merida's cuisine and culture are said to be highly influenced by Mayan, Caribbean, and Colonial cultures. The city is said to be founded in the year 1542 by the Spanish Conquistadors and has various old colonial buildings. Also, the very famous palace belonging to the Conquistador leader is located in this city. Not only this, but you can find the 16th-century cathedral, the Governor's Palace, and the Old City Hall at "el Zocalo". Merida once used to be the rope-making capital of the world and its victory and glory can be seen on the street of El Paseo Montejo. You can go for evening walks on the street and enjoy your meal in the local shops nearby.  From parks to colorful markets Merida has everything for its visitors. 
Taxco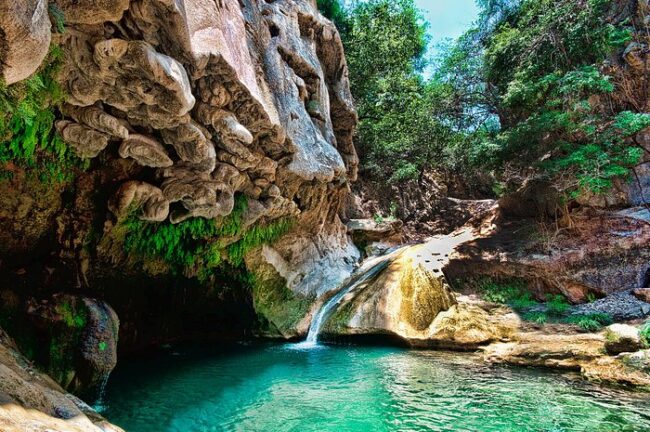 With hills, valleys and mountains all around, Taxco is located towards southwest of Mexico City. The colonial architecture, intricately carved artisanal silverware, an amazing landscape, and beautiful views are something that attracts visitors to the city of Taxco. The city's main site of attraction is the beautiful baroque architecture of Santa Prisca Cathedral.  You can enjoy the panoramas surrounding the Taxco from the top. Not only this, but you can also have a look at the narrow and steep streets of the Taxco from the top of the hills. The most interesting thing about the Taxco is that most of its parts are built from the wealth obtained during the mining of the nearby mountains. Some can still find silver jewelry at the time of mining. Talking about the present scenario, Taxco's economy is highly dependent on the foreign visitors who visit this place to discover its past and to witness its beautiful white buildings. If you are planning to visit Taxco then the best time to visit it is during the Holy week. 
Cozumel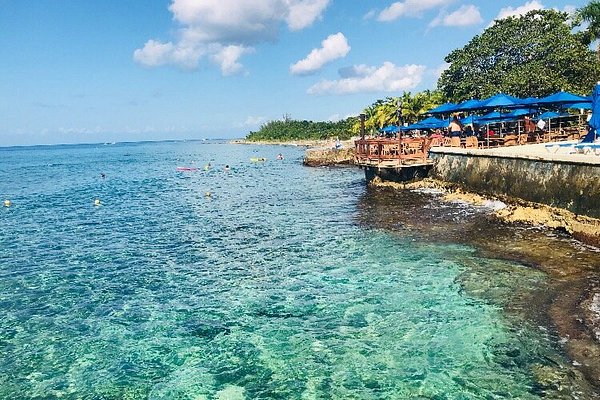 Being one of the top diving destinations in the world, Cozumel is the 30-mile Island located in the Caribbean Sea on the Yucatan Peninsula. You can find various dive shops all around the Island. Even though you cannot swim on the beaches due to extremely unfavorable conditions, the Island still has something for all swim lovers. You can go to the Chankanaab National Park and enjoy the calm beaches. Also, rather than swimming, you can go surfing and parasailing. Not only has this, but the resort in Cozumel provided swimming pools along with many fun water activities. You can purchase cool T-shirts and tequilas across the beaches.  If you are in Mexico do visit this place. 
Final Verdict
In this article, I have listed all the top and must to visit destinations in Mexico. Hope you visit this place whenever you are in Mexico and enjoy it to your fullest. There are many other destinations too, so I strongly recommend you to search a little more and visit each one of them. 
Thank You!
Read Also Another Visit Place: