Remember when your Dadi used to treat your stomach aches by applying asofidita (hing) to your belly button? It worked, right!? That was not a fluke there is a age old science to it. This is exactly what Nabhi Surta is all about. Nabhi Sutra revives this hidden ayurvedic concept of healing through Nabhi (Navel). It is India's first brand to offer blend of Ayurvedic Oils for our well-being, that heals via a magic spot, that is Navel.
We could meet Ms.Swati Vakharia, Founder and Owner of Nabhi Sutra, she said "As per Ayurveda, it is believed that our complete consciousness is in our umbilicus (Navel). The navel contains DNA of the soul and hence to open the path of transformation and healing, it is important to regain your consciousness through the roots. Due to unhealthy lifestyle, our body produces a lot of toxins. Nabhi has the power to fortify and activate body's inner power to heal and recover the internal harmony lost due to toxins accumulated in the body"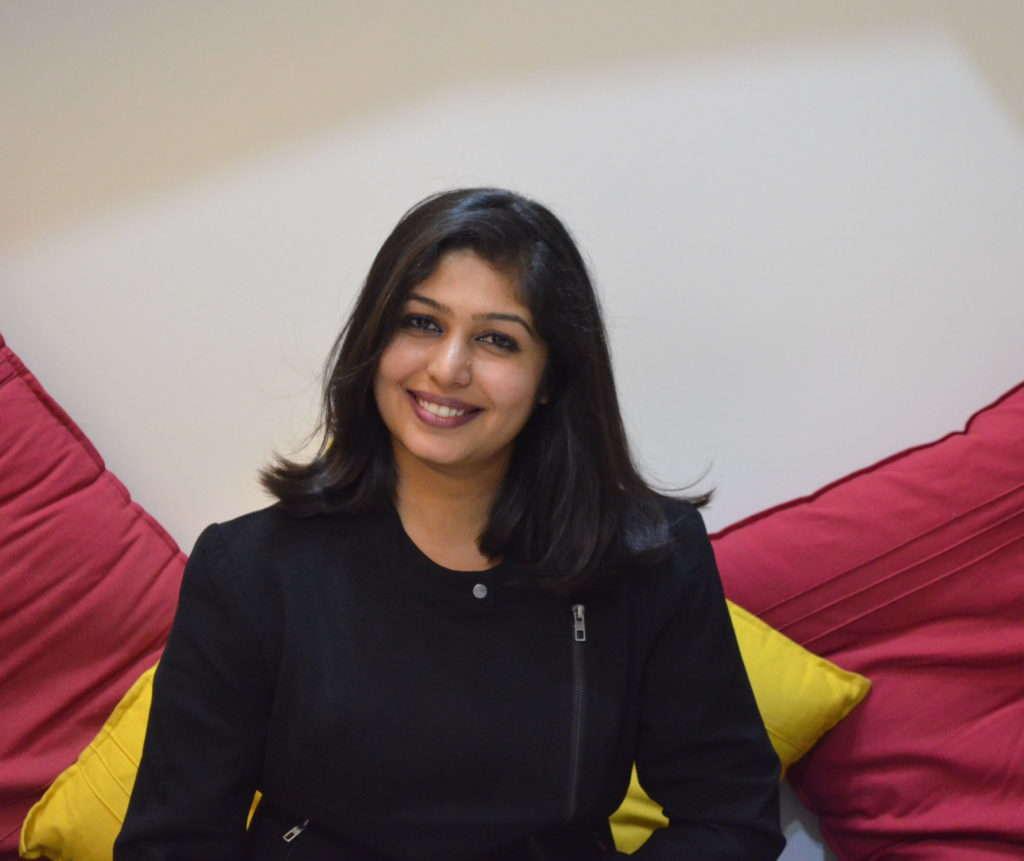 In the initial 2 years, Kids have very low immunity and their body is in the process of building immunity. Initially, kids come in contact with a lot of viruses, germs, and other organisms thus causing them to combat various infections and diseases. That provoked her to hunt for the right and safe solution for babies and for us to get healed from within. Since she started believing in home remedies and opt for natural products over other products! She was amazed to see the benefits of Ayurveda. She said, "To my surprise, it was quite interesting and magical.  My cousin, M.D Ayurveda Doctor, Dr.Nikunj Mewada offered me an in-depth knowledge of the concept and he facilitated me to build formulas for different oils. I started with making some oils at home for my daughter and the results never failed to amaze me, thus giving birth to the idea of Nabhi Sutra."She, further, states "I have used this technique personally and have seen great results. To witness the results, all you have to do is apply 2-3 drops of required Nabhi Sutra oil in your belly button before going to bed and allow it to penetrate the navel by massaging it in a circular clockwise motion. You will be able to spot the difference in a period of 21 days by using it on a continuous basis. To avoid any side effects (only allergy based), it is necessary to know that you are using the right oil in the right manner". She could find solution for Hair, Skin, Joint Pain, Acne, Menstrual Pain and Brain Development for Kids. You can check the benefits for each and every product at NabhiSutra website.
Stay informed, Stay ahead and stay inspired with Get News 360 & Share your review & story. I always welcome new authors & bloggers. Visit our write for us page & check the guidelines.