Packing for a Domestic Travel trip is an overwhelming task that comes with mixed feelings of excitement and stress. Hopping on a plane and heading to
Packing for a Domestic Travel trip is an overwhelming task that comes with mixed feelings of excitement and stress. Hopping on a plane and heading to a new destination gives some people an adrenaline rush. On the other hand, making sure you take everything essential while following the airline rules is challenging.
If you forget to pack an essential item, purchasing a replacement from the airport can be heavy on the wallet. Airports are notorious for selling overpriced items. In addition, you cannot instantly replace some items such as ID cards or money. If you plan and pack your back strategically, you can save yourself from travel stress. Don't forget to carry these essential items.
1. Necessary ID Cards
If you're planning a domestic trip, you will need some form of Ontario ID card to travel within the country's borders. You will most likely get stopped at the airport without a valid identification method. If you've been putting off renewing an expired card, this is your sign to get the work done!
When you're packing your bags, make sure to include an alternative form of ID card if the primary one doesn't include a photo or address.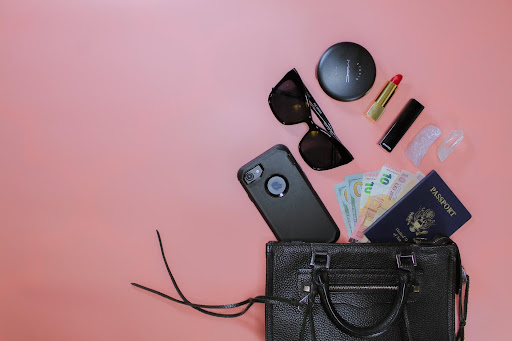 2. Daily Medications
You might have specific medications that you take daily. Although pharmacies are available in different areas, there is no guarantee that you will find the item you need. It will be a more significant issue if it is a prescription medicine. You don't want to spend your entire trip knocking on doctors' doors or pharmacy hopping! So, make sure to pack all necessary medication ahead of time.
3. Payment Methods
Imagine going to a new place with no money to make payments! Although the phone payment tap method works in some cases, not every place will accept it. You must carry at least two forms of payment, such as cash and a credit or debit card, during your travel. Even if you don't plan to break your bank and spend a fortune, you will need to make some payments, whether it is for food, travel, or unexpected expenses.
4. Travel Adapter
After you reach a hotel, you notice that the wall socket is different from your home. Trying to force your charger into the wall will not do the trick. When you're heading to a new place, the last thing you want is for the battery on any of your devices to die. To avoid panic, carry a travel adapter or converter with you and be ready for whatever shape the socket is.

5. Sanitizing Wipes
Numerous factors contribute to airplane dirtiness. When you're about to spend several hours in an enclosed area that thousands of other people have touched, you can never be too clean. Carry sanitizing wipes that consist of solid disinfectant at all times. You would be surprised by how many areas in an airplane are dirty! You can never be too safe, especially during the COVID-19 pandemic.
Travelling is a fun activity that you don't need to stress over. Creating a planning checklist will allow you to rest assured that you didn't leave behind anything at home. Nothing can stop you when you're fully equipped!
stay tuned with us travel blogs and write for us travel