Let's face it, breakups have always been tough to get over with. Long after the initial shock wears off, the feeling of angst, sadness, and confusion
Let's face it, breakups have always been tough to get over with. Long after the initial shock wears off, the feeling of angst, sadness, and confusion remains. However, there is no getting around to the entire process and no matter how hard it is, you have to get over it some time or the other. The entire process hurts even more when we were back in college, especially when we used to listen to all the latest sad songs. But when it's all done and over with, we look back at the very same songs with a fondness that's difficult to replace! So let's take you down the memory lane and walk you through the songs that we used to listen to in college to get over a breakup!
Ain't No Sunshine – Bill Withers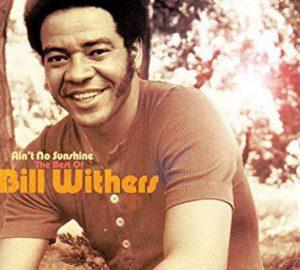 This absolute classic by Bill Withers in his signature blue is cloaked with deep, impactful instrumentation! "Only darkness when she's gone, and this house just ain't a home anytime she goes away", strikes a chord in the heart that always used to get us right in the feels.
Love Yourself – Justin Bieber
A song that ruled all sorts of airwaves for ages, the simplicity of its lyrics has comforted many broken hearts. While not quintessentially a sad breakup song, this is one song that you listen to on repeat when you're finally ready to move on! As Bieber tells us that he's better at sleeping on your own, you can't help but smile at the journey you've made.
Let Her Go – The Passenger
Now, this is one song that makes even the best of us nostalgic. It talks about how you understand someone's importance only after they leave you. Eloquent lyrics combined with heart-rending lyrics, this song is one essential that we all listen to!
Chelsea Hotel #2 – Leonard Cohen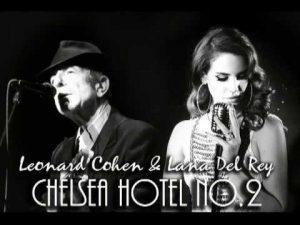 There are some songs that explain heartbreak so beautifully that we can't help but listen to them over and over again. Cohen wrote this song when a love affair that he'd once had didn't turn out the way he'd wanted it to. You listen to this song and go back to all the bittersweet memories and you don't even realise when the song is over, so you hit the repeat button again.
Stay – Rihanna Ft. Mikky Ekko
Rihanna is not just great at belting out hit after hit of trending party numbers, but is also great at making your heart sing with emotions. Her 2012 collaboration with songwriter & singer Mikky Ekko is an aching ballad that gives her music a new sense of expression. The duet is so descriptive and apt that anyone going through a heartbreak would relate to it.
Someone Like You – Adele
Now this one is a real tear-jerker, for it says exactly all the things that we've wanted to say to an ex we're not quite over with! Whether you're trying to cope with the hurt that comes after a breakup or are just in a phase when life feels blue, this number by Adele is your rescue. This number drips nostalgia and regret in its every note, and evokes all the bittersweet memories.
Don't Think Twice – Bob Dylan
There is a reason why Bob Dylan has won the Nobel for Literature, for his lyrics are just so poetic! Not only do they bring out exactly what's going on in our hearts, but they also help us give expression to everything that goes on inside us. This classic by Bob Dylan makes us have peace with the fact that no matter how hard we try, some things just aren't meant to be!
Stitches – Shawn Mendes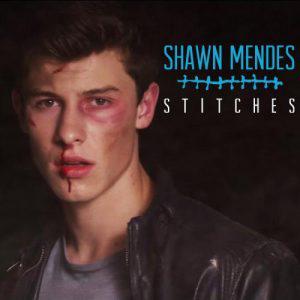 When you're still in the middle of it, and not quite over your break up, then you turn to Shawn Mendes and hear him sing his heart out. The song talks about how it's impossible to mend things when you're still going through a heartbreak, and we all know how that feels like!
Somebody That I Used To Know – Gotye & Kimbra
This song is a bittersweet realisation for anyone who's gone there and come back, only to realise that the relationship they had wasn't perfect after all. This breakout from 2011 perfectly captures the frustration that comes when you no longer know someone whom you once thought you knew perfectly.
We hope our list of songs took you down a bittersweet memory lane just like it did for us!