Planning your first family travel this 2019? That's one awesome way to kick start the year! If you travel with kids often, then you surely know that family travel is way different from traveling as a couple – your kids are the hero here, and their fun, comfort, and wellbeing are your top priority.
Picking the right accommodation is the key. You'll get the most out of your budget when you stay at a hotel that provides almost everything you and your kids need for your family getaway.
What makes a hotel family-friendly at any budget level? Next to bigger room size and level of comfort.
List of 9 things to look for when booking a hotel for your family vacation
A hotel near attractions
A hotel near a grocery
A hotel room with a kitchenette
A hotel that offers discounts for kids
A hotel that provides family-friendly services and amenities
A hotel with fun activities for kids
A hotel with a kid-friendly pool
A hotel with pet-friendly policies
A hotel without the following red flags
#1. A hotel near attractions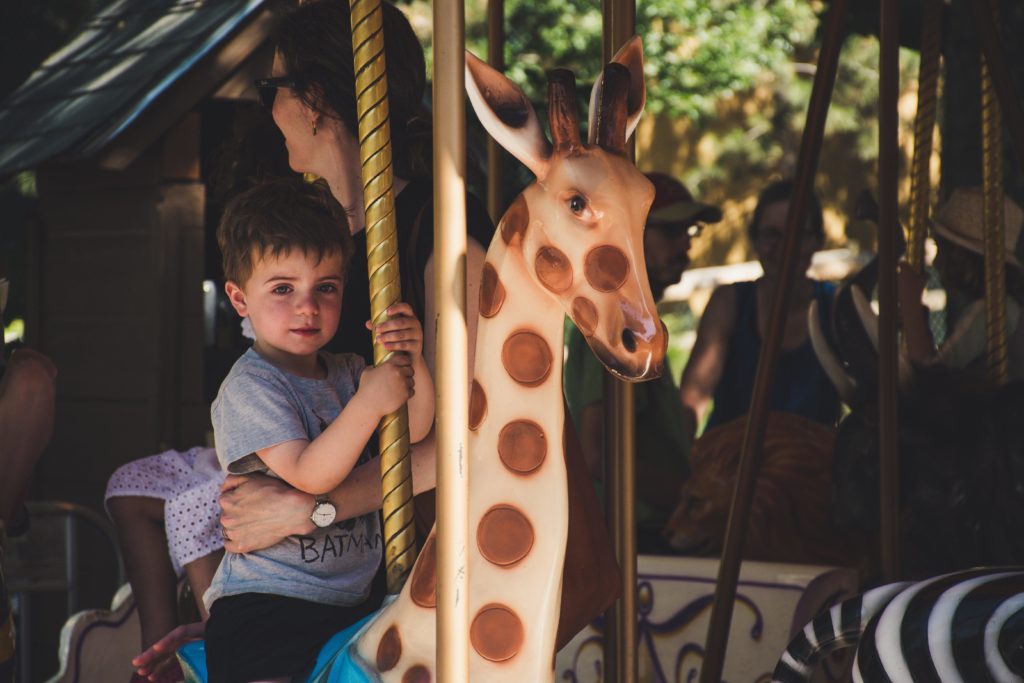 You didn't travel to just sleep in your comfy hotel room all day – your family vacation is all about exploring and having fun under the sun. That said, it's necessary to book a hotel that's close to attractions you'll be visiting, convenient dining options, and transportation.
Find a hotel property that offers you proximity to kid-friendly places including theme parks, children's museums, picnic groves, water parks, and beaches. If you're not going to a major resort destination, try to look for a hotel that'sclose to a city park or shopping mall.
If you don't have your own car, it's also a must to check if you can easily access public transportation from and to the hotel.
#2. A hotel near a grocery
Too lazy to drive and look for places to eat? Aside from nearby restaurants, easy access to a lobby mini grocery or a 24-hour convenience store for snacks and takeaway lunchboxes can be a plus when staying in a hotel. Additionally, ask whether there's a market nearby and if it can be accessed by foot.
#3. A hotel room with a kitchenette
If you're staying in for a couple of days, eating out all the time can burn your pockets. It's a more practical option to buy groceries and prepare your own food inside your suite. A kitchenette is a must.
Make sure your hotel room has a refrigerator, in-room microwave, and coffee maker to store, heat, and cool your food.
#4. A hotel that offers discounts for kids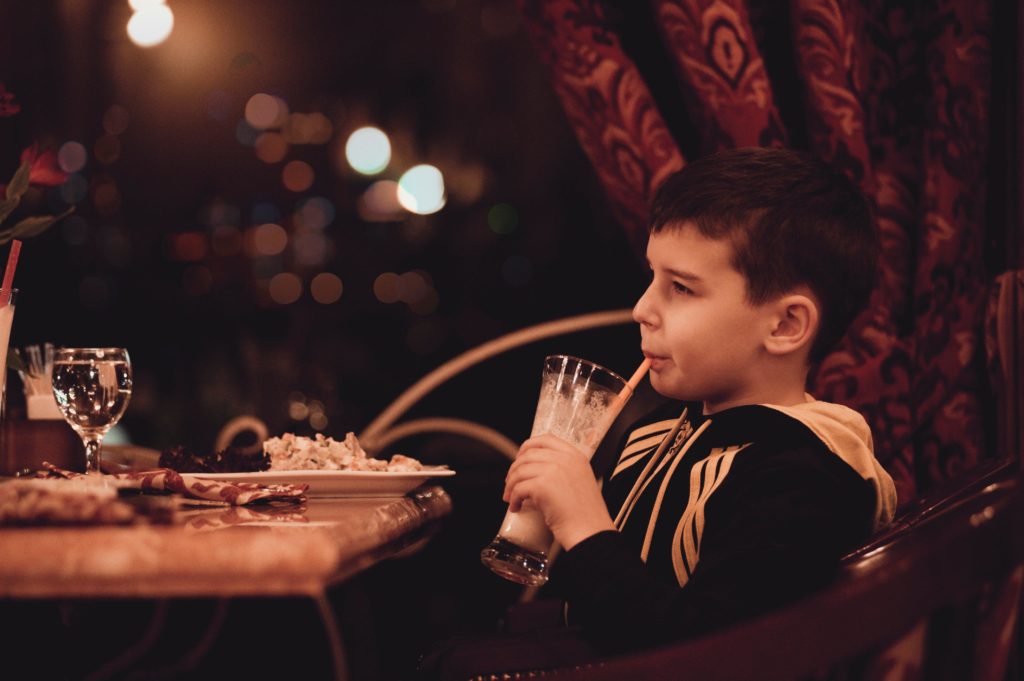 Parents who don't get a bill for their kids' food and lodging are always the happiest. Fortunately, a lot of hotel brands are offering generous promos for kids. Holiday Inn, a renowned family-friendly hotel, is famed for its "kids stay free" and "kids eat free" motto, offering free meals and free stays for up to four kids aged 12 and under.
There are other things you can get at a discounted rate besides hotel accommodation and meals. Some hotels allow parents to reserve a second room for their kids at half the cost. Other hotels sell discount tickets to major theme parks and attractions in the area.
#5. A hotel that provides family-friendly services and amenities
If you're traveling with a toddler or infant, it's a must to check if the hotel has family-friendly services. You can rent toys, games, movies, and other kids' entertainment packs intended for kids to enjoy. Childproofing kits are also available upon request in some family suites.
Need some alone time with your spouse? If you're checking into resort hotels, babysitting services are relatively common. Family bonding onsite can also be enjoyed due to the rise of family spas.
#6. A hotel with fun activities for kids
In-house camps for kids are becoming common in hotels and resorts. Here, kids can participate in activities including arts and crafts, book readings, and even cooking workshops.
#7. A hotel with a kid-friendly pool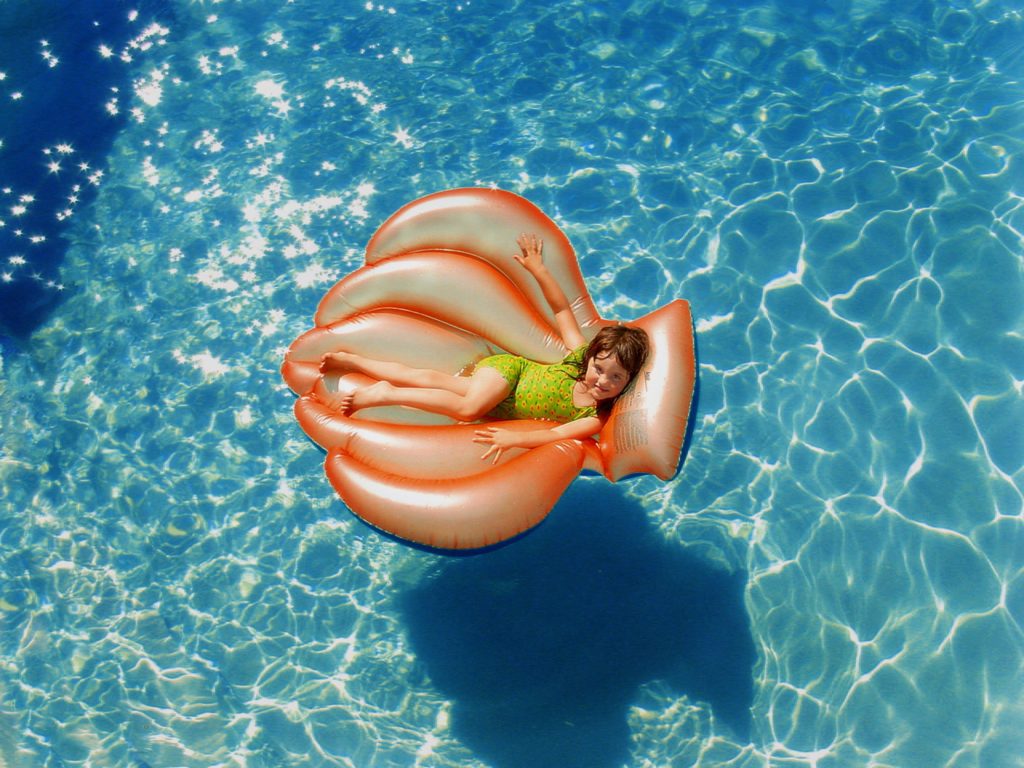 Don't have the budget for higher-range hotels with these activities? Just make sure they have swimming pools that are accessible for kids. If the hotel has colorful inflatables and floaties for sale or rent, that's a clear sign the brand prioritizes children.
#8. A hotel with pet-friendly policies
Thinking of bringing your pooch to your family getaway? If a hotel is pet-friendly, then that's a telltale sign it's family friendly.
Numerous hotels allow pets but the rules and fees vary. Most family-friendly hotels limit the number to one pet per room, others allow up to three. Some hotels may charge some fees, while others let pets stay for free.
#9. A hotel without the following red flags
Is the place romantic? Are there open hot tubs? Are certain parts of the hotel off-limits to children? Do they have hazardous-looking balconies that are easy to reach? Are the pools too deep and are prohibited to individuals below 18?
If yes, then the hotel is not kid-friendly and you might need to look somewhere else.
Author Bio: Mina Corpuz is one of the writers for Holiday Inn Parramatta Hotel, a modern hotel in Western Sydney known for their exceptional hotel accommodation and location, which appeals to travelers in Australia. She has always been passionate about giving in to her wanderlust and collecting mementos from different places.