Moving and exercising is good for your back as it would not only strengthen your back but will also provide you relief from any kind of pains. Before
Moving and exercising is good for your back as it would not only strengthen your back but will also provide you relief from any kind of pains. Before doing any exercise, you must always contact a health professional that will guide you into doing the right kind of exercise. It depends upon the type of exercise or the intensity of your pain according to which exercise will be recommended to you.
Knee to chest
Use this stretch to align the pelvic muscles and this exercise will stretch the rear end and the lower back muscles. Lie down straight and flat on your back and keep your toes upward pointed towards the sky. Now, slowly and gently bend your right knee and pull it up towards your chest bringing it closer. You can take the help of your arms to bring your leg closer to your chest. Now, wrap your arms around your thighs, shin and knees bringing the knees towards your chest. Hold this position for 20 seconds and then slowly bring the leg to the initial position and lay down flat. Repeat this exercise 3 times for each leg.

Lying Knee twist
This exercise will help you to stretch your paraspinal muscles and it will help to strengthen your abdominal muscles. Lie flat on your back and extend your legs straight out. Now, take your left leg and cross it over to the right side of the body and vice versa. Hold this position as it will you feel a gentle stretch through the back and buttocks. Now, tighten your body's core muscles and rotate back to the center. Repeat the position three times for each leg.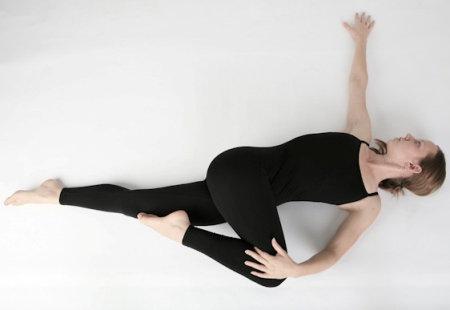 Piriformis Seated Stretch
This stretch will help to lengthen your piriformis muscle over time. For this you need to sit with a straight back then you need to cross the leg over the right one, when you need it make sure that the left foot is closer to the buttocks. Place your arms over your legs and slowly ease the stretch. Keep your chest lifted and back totally straight. Hold the position for next 20 seconds. Do this exercise for 20 seconds and do these 3 times for both the sides.
Cobra Stretch
This muscle will help stretch tight the abdominal muscles and the lower back. Start by lying down flat on your stomach and rest the palms on either side of your body and with your forearms and elbows flat on the ground. Now, slowly push your body upwards and make the weight of the body rest on your forearms. Keep your hips on the ground. Once you reach a comfortable position gently stretch the muscles of your abdomen and the lower back now hold it for 10 minutes. Now on doing this slowly move back to your previous position. You need to do these 5 times. Doing this exercise will bring more flexibility and help straighten your arms.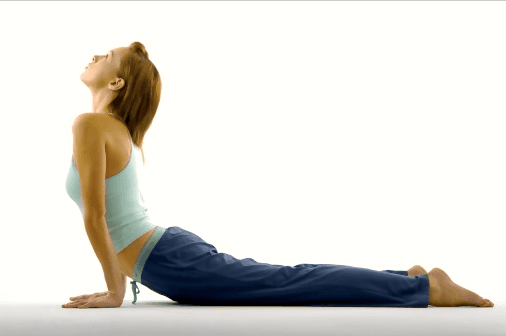 Try doing wall sits
Stand about 10 to 12 inches away from the wall now imagine sitting on a chair and rest your back on the wall. Slowly slide down until your knees are slightly bent, now press your lower back against the wall and hold back this position for 10 seconds. After you do this carefully slide back up against the wall. Do this 8 to 12 times.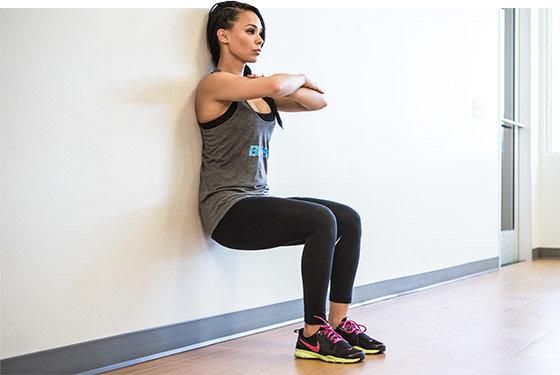 Author Bio: Rohit Bimbrahw is currently working as the Project Manager at Home HealthCare Shoppe; the medical supply extension of Port Coquitlam's Wilson Pharmacy. At Home Healthcare Shoppe, we believe that with great health and wellbeing, anyone can live a fun and purposeful life.