The importance of web-design in maximizing user-traffic and bringing kudos to your organization should be well-known to you by now. But how can you de
The importance of web-design in maximizing user-traffic and bringing kudos to your organization should be well-known to you by now.
But how can you decide the most effective approach to doing the same?? For taking your business forward to new heights, formulating the design strategy that is particularly suited to your unique organizational requirements is the need of the hour.
One such renowned web design tactic about which we are going to inform you here in this article is a responsive design. For the uninitiated, it is a technique by which you have to create your website in such a way that it's various features like content etc. are spontaneously adjusted to fit perfectly into the particular visual platform where your visitors see it.
Thus, various website features like images etc. can easily be viewed by your target audience. The responsive design tactics ensure that their characteristics like sizes etc. do not exceed that of your laptop or smartphone screen.
Hence, all types of target customers including those who use gadgets like smartphones etc. can easily access each and every website feature that you have got.
Responsive design plays a key role in preventing customers from getting annoyed and leaving your website due to inconvenience in accessing its various features like content etc.
It will help in maximizing your return on investment due to its ease of usage, adaptability and most importantly by redefining you're the user experience of your visitors on all possible platforms including mobile devices.
For getting more relevant and in-depth insights into how exactly responsive web-designs can change the entire face of your organization, read on:
1.It will help in generating more user traffic on multiple platforms and ensure faster growth at reduced expenses
With the help of responsive web design, you will be able to effectively target your most crucial customer-base, i.e. users of mobiles, smartphones and other such devices.
With the help of this type of design, your website layout will be customized and tailor-made according to the convenience and preferences of this target group. What's more, the expenses that you incur in designing your website will also be minimized as a result of responsive design.
Now you might be wondering that the expenses of setting up a responsive design website apparently exceeds that of the others. Then why should you opt for it?? Well, let me inform you about the fact that ultimately you will gain from this. Other website designs come with various other costs like maintenance expenses etc.
These costs can negate your investments and make you lose business in the future. This will never be the case if you use responsive design websites.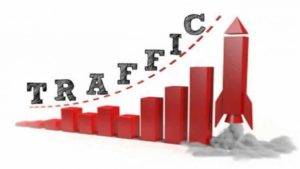 Image Source – digitaloceanspaces
2.Responsive websites do not require frequent upgrading and maintenance and have a much better speed
Other website designs need to be updated and adjusted according to the rapidly changing user-requirements every now and then.
The reverse is true in case of responsive design websites. It makes use of the latest technological tools to formulate the perfect website outline or structure on all possible visual mediums.
Since it can make the website available for everybody from the website developers to the target audience, it is way more convenient and simpler to use. Due to this, you can be tension-free and can have more time on your hands.
This will make it possible for you to perform other vital activities like coming up with premium-quality content etc. much more efficiently.
If the speed of your website is slow, then customers can be easily put off. This is especially true of those who use devices like smartphones etc. and form an important part of your target market in the present scenario.
This is where responsive web design makes your job a whole lot easier. It uses all the latest tools to increase your website speed. As a result, your website will generate more user traffic. Needless to say, the ultimate winner will be your business organization.
3.It can contribute immensely in retaining the attention of your visitors and convincing them to join your loyal customer base
If you go for responsive design, then it will vastly improve and modify your various website features like content quality etc.
It will also make it very easy for anybody to access and browse through each and every website feature and component. As a result, potential visitors will find it very hard to leave your website and go to the next.
This will prevent you from losing any of your prospective customers. Furthermore, due to the ultra-premium design quality of responsive websites, your visitor's experience will constantly be redefined.
Due to maximum user-satisfaction in all aspects of your website, you are much more likely to win over their loyalty and trust. They will definitely try out your products and services. They will think ten times before switching over to your competitors after this.
4.It makes the difficult task of following your user-traffic much simpler and avoids any shortcomings like plagiarized web content etc.
Unlike other websites where effectively following your user traffic can give you a tough time, it is very easy if you use responsive design.
It makes use of all the latest analytics tools and techniques and creates just one platform or file report. So, you can evaluate your website performance among all the sections of your target audience who might be using different gadgets.
Other types of website designs cannot fully negate the problem of poor-quality or plagiarized content etc. This can spell disaster for your business and adversely affect the quantity and quality of your user-traffic etc.
If you go for a responsive design, then this will no longer pose any kind of a problem or a threat for you. Your website design will more than take care of the same for you.
5.It will greatly help in generating positive user-reviews and feedback for your website and improve your business standing or reputation
A responsive design uses features like HTML5 applications etc. to create a lasting positive impression in the minds of all your visitors.
It's highly convenient usage unlike certain other design types means that the visitors will never get irritated while browsing through your website features and leave it. They can even access your various website features like content etc. without going online.
Such a design type is sure to hit the bull's eye. It will reflect on the positive opinions that your visitors share about your website quality. Rest assured, it will definitely improve your business reputation manifold. This will bring in dividends that will far surpass your expectations.