Since a very long time, jackets have always been men's best apparel. However, there is a misconception about jackets that is, they are commonly consid
Since a very long time, jackets have always been men's best apparel. However, there is a misconception about jackets that is, they are commonly considered as winter wear. This is not the case, light jackets are perfect to be introduced into the wardrobe during spring and summer. Moreover, jackets are your perfect companion when dressing up for casual as well as formal parties.
Here I have rounded up men's jackets styles to wear on every season. Scroll down through the guide to discover.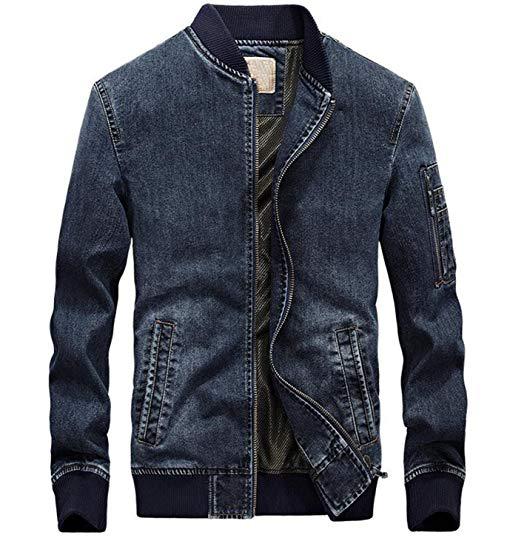 Denim jackets are simple, modest and cool, always give your look a fresh and easygoing touch. This versatile outwear option looks great with casual and smart casual outfits and a staple item that every man should own. If you want to achieve a spontaneous, effortless appearing look, denim jackets are the answer.  Wear on summer nights with a white, crew neck T-shirt and trainers for an informal look or dress it up with a patterned shirt and loafers for an urban and sophisticated look. You can even wear denim on denim but ensure that the colours and shades of the jacket and jeans are different.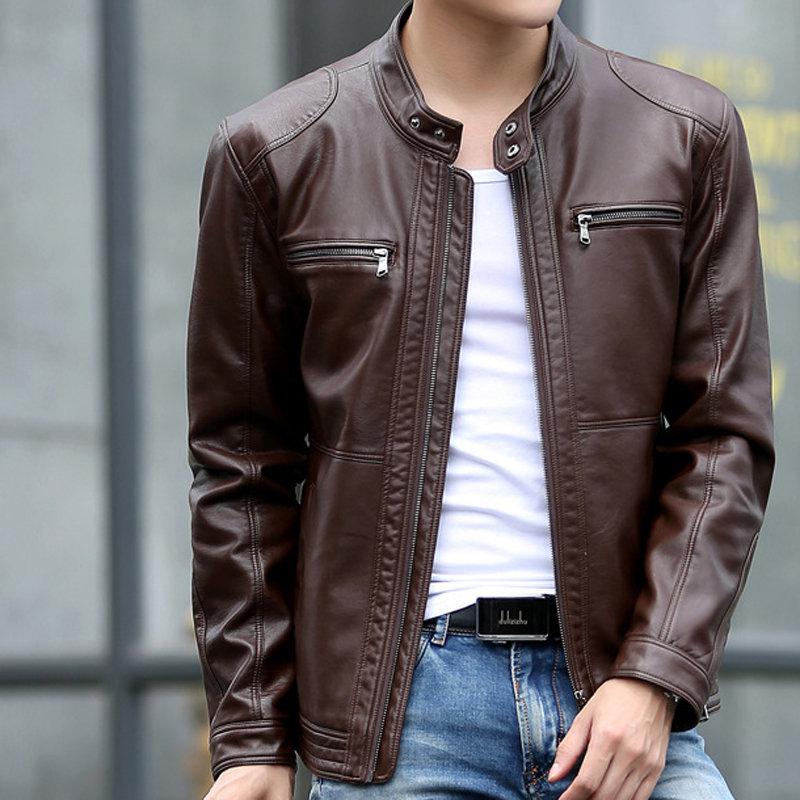 The masculinity and attitude that a leather jacket offers is a no match to any of the other jackets present in the market today. No matter how many jackets you own, a leather jacket is perfect attire that you need. Leather jackets came into existence during the early 1900s and are here to stay since then many different styles have evolved for wearing them. The leather jackets are perfect for transitional seasons and can take you from day to night with great ease. You can style your black leather jackets with a pair of blue denim and a solid coloured shirt and complete the look with black or brown boots to get an urban cool look.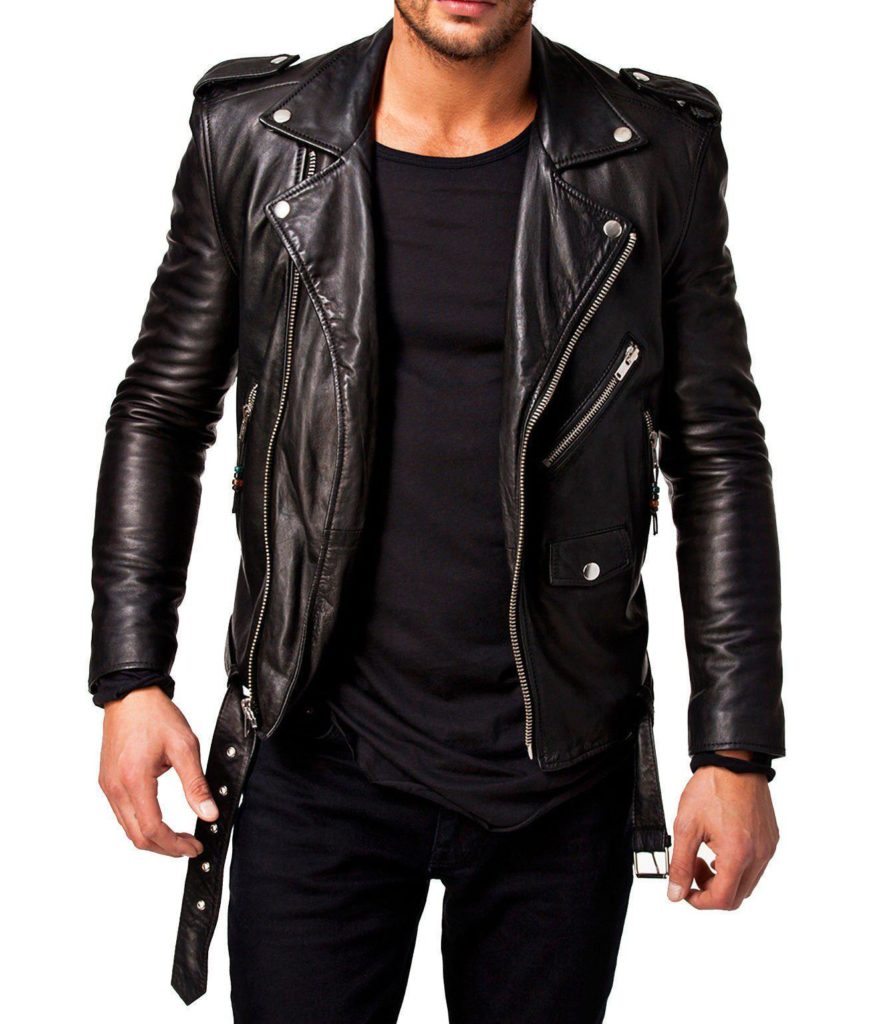 A biker jacket is best for days when you are feeling a little rebellious. Whether you love to ride a bike or not, this short, close-fitting, leather jacket with zips and studs appears stylish and tough. The style is often spotted on the street and gives quite a stylish look to anyone wearing it. Crack the best look by pairing the biker jacket with classic blue denim jeans and a white T-shirt. Complete the look with a pair of boots making it a quick and easy option for times when you're running late but still want to look good.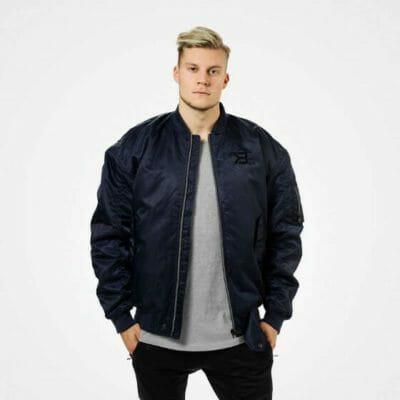 The bomber jacket also known as flight jacket is short with a zippered front and fitted or elastic waist and cuffs. The style originated from the US Air Force where the flight crew members wore it. Today, the bomber jacket is loved by men of all professions. It is perfect for a range of casual ensembles, comfortable and highly versatile as it comes in a variety of materials and colours such as bomber leather jacket. Pair the bomber jacket with ripped jeans and a T-shirt for a casual look. For a formal look, pair bomber jacket with smart trousers and a shirt.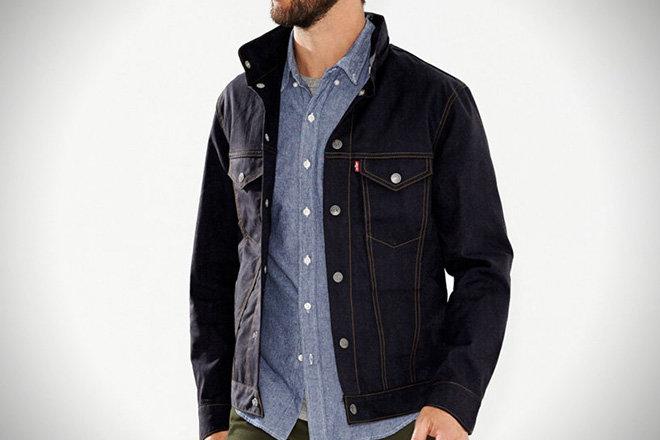 The trucker jacket is a button-front jacket with double breast pockets. This style of jacket is typically short and fitted and often made of blue denim. However, other versions such as suede styles, shearling-trimmed designs and options in different colours, such as brown and black are also available. There are different ways to style your trucker jackets. A trucker jacket goes well with white pants and buttons down white shirt with a pair of brown/black loafers. The other way to style is blue on blue, however, you need to ensure that the colours are different.   
These are some of the men's jacket styles for summer and if you want to learn more about the jackets styles then you can visit Sculpt.