You already have a wonderful personality; why not let your fashion choices make it stand out? Fashion is not just about looking good. It is about look
You already have a wonderful personality; why not let your fashion choices make it stand out?
Fashion is not just about looking good. It is about looking gorgeous. It is not about following what everyone is doing. It is about standing out with your own style statement.
It is about flaunting your best self and letting the world know truly amazing you are. Finding your own style statement takes a bit of effort. So, today, we are sharing seven fashion secrets that can help you style yourself better, and look your best.
A Mix of Patterns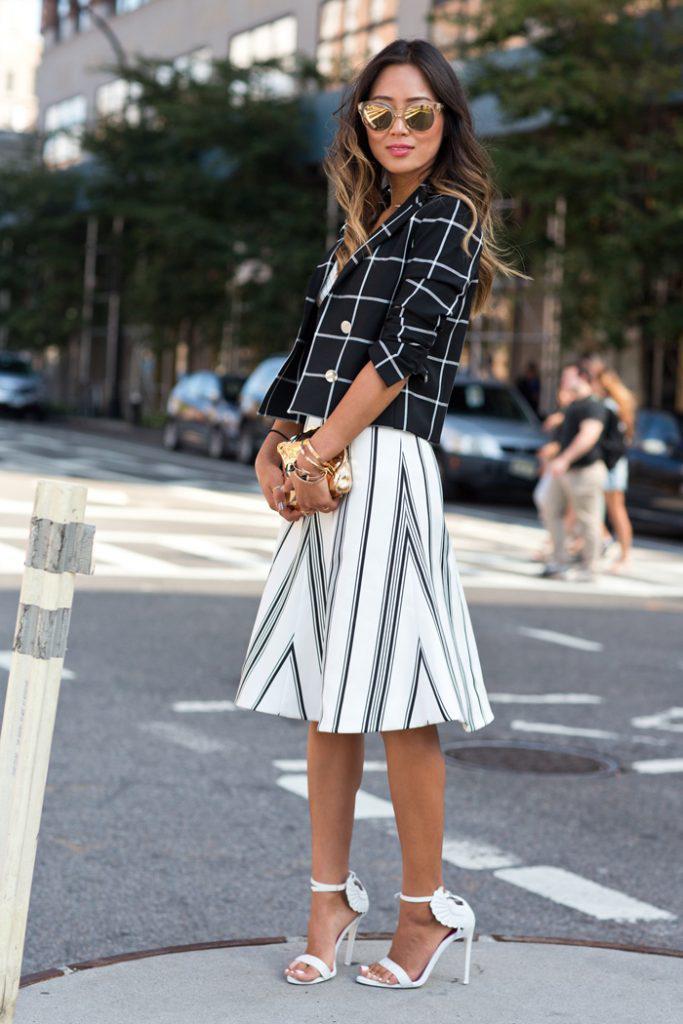 There are some timeless patterns that look gorgeous no matter the occasion. The polka dots, the zigzag, and even stripes. You will be surprised how these patterns can work together to create a unique style statement. You can mix dots and stripes or stripes and zig zag to create a distinctive look. If you aren't in for a dramatic mix, you can use the same pattern in different scales, and it will look amazing. You can even use the same pattern in different colors to make your outfit stand out.
And don't always have to be funky and in your face, smaller patterns tend to seem more formal and office appropriate while larger ones are funkier and party perfect. Of course, colors also matter – but the point is, you need patterns in your life to upgrade your wardrobe.
The Solid Print Combo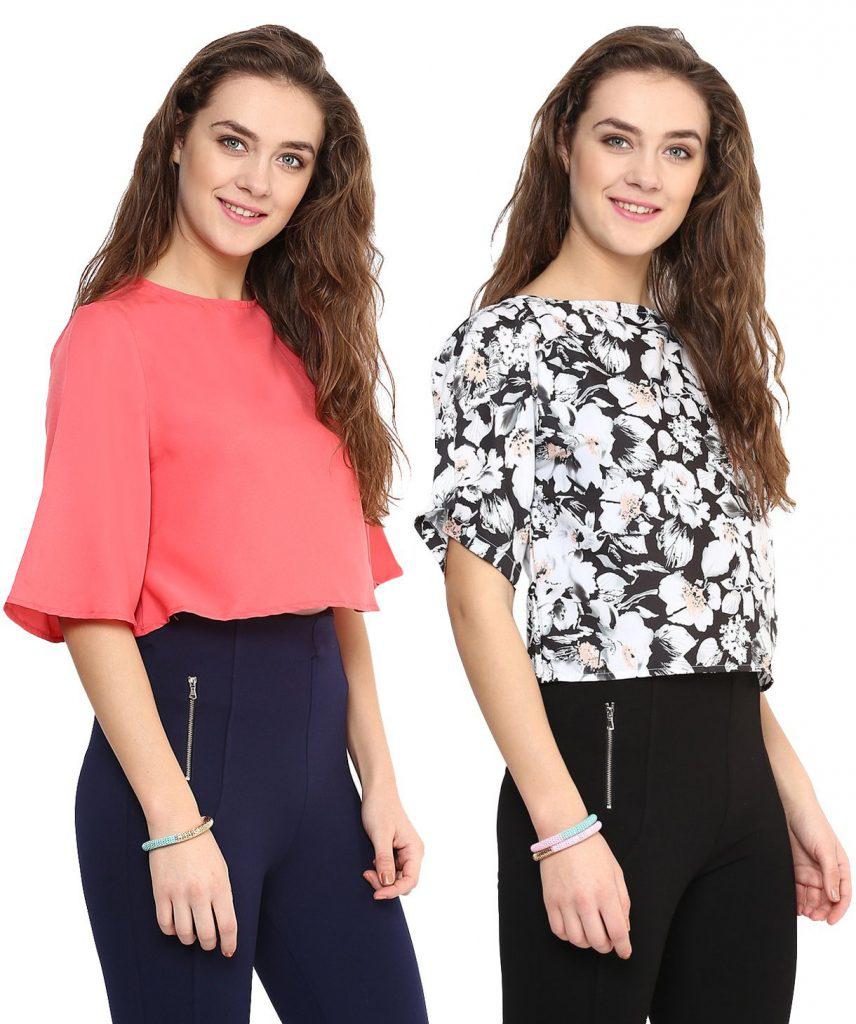 Every woman should have at least one animal pattern and one floral pattern piece of clothing. And you can pair it with a solid to truly bring out the beauty of that pattern. You can pair a bright floral blouse with a solid colored pair of pants or a pencil skirt. If you want to go for animal prints, it is best to go for printed bottoms and a solid top.
Either way, this combo is downright wild and playful. It highlights the brighter and bolder side of your personality. Pus, it is suitable for any occasion, depending on how you chose to accessorize.
A Pop of Color
You can never go wrong with a single-colored outfit. Whether it is that little black dress or black and white combo, there isn't a safest out there. But if you want to make a style statement, you need to think out of the safe zone.
You can enhance any monochromatic outfit with a pop of bold colors. It can be something as small as a pair of neon yellow earrings or something more noticeable like a pink leather jacket. You can even use a bright pair of shoes or a handbag to break the monotony without breaking any fashion laws.
So will it be an outrageous manicure, bright red pout, or any of the accessories? You decide.
A Layer or Two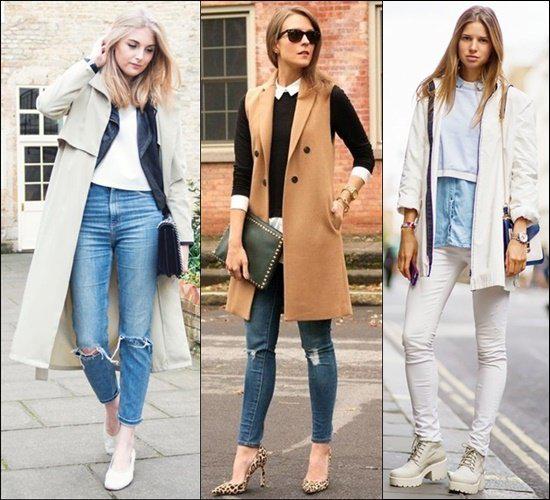 So, layers have been around for centuries, and we don't know when was the last time they went out of fashion. If there is style advice to be taken from Pinterest, layering is the very basic of 'styling.' Moreover, your options aren't limited to trench coats or fur jackets. From real leather jackets for women to wool, and from cotton to polyester, you have a wide range of choices.
In winter, layering is essential, and you can choose multiple layers. You can go for stylish ponchos and capes. In summer, you can layer a button-down shirt over a plain t-shirt. You can even throw a half-sleeves shirt over a long sleeved one.
Play with colors and even textures to add depth to the outfit. There is no limited there. You need to figure out how creative you can get.
The Right Height
We cannot talk about style without talking about shoes. Any woman knows the importance of heels, but those heels don't have to be uncomfortable high. Whether you are going out with a bunch of friends or attending a corporate meeting, a good old pair of kitten heels will do the trick. Flats are never as flattering unless you plan to hit the beach later that day.
Kitten heels can be anywhere between 3.5 cm to 4.75. Choose according to your comfort level because your comfort reflects your confidence. You need to look confident and bold, yet completely comfortable in your shoes. That makes you look gorgeous.
So, instead of strappy high heels, pair your outfits with pretty kitten heels, and you won't have to worry about how much you must run around all day.
The Semi-Casual
We have talked about the casual look, and we have talked about the formal look, but what tops it all is the semi-casual look – or is it semi-formal. Whatever you call it, it is the look that says that I didn't put a lot of effort, but I'm ready for work – or maybe for a meetup with friends. It is super easy to turn this look into the office to club look with just a bit of accessory.
A perfect example of this look would be a pair of jeans with buttoned down blouse. This is the outfit where shoes and accessories can make all the difference. You can wear a statement necklace and a few fancy bracelets to get ready for an evening event.
The Neutral Game
Now that we have talked about print, patterns, colors, and all things casual and fancy, let's talk about the importance of neutrality in fashion. Every woman needs one pair of a neutral colored pump and a neutral bag in her collection. By neutral, we mean an earthy tone. You can go either for beige or darker leather brown. They can add class to any attire you choose to wear.
Speaking of neutral colors, if you are a lady in the corporate world, you will never regret buying a neutral colored suit. They can make you look gorgeous any day of the year.
Conclusion
The bottom line is simple: don't be boring. Go bold, go bright, but also learn to balance it right. A little effort will help you stand out as a strong, confident, and gorgeous woman.